Epic motivational, dramatic trailer full of drama, sad & heroic cinematic action. Sounds close to blockbuster movie soundtracks. Orchestra: beautiful piano, modern short strings, dramatic choir, hybrid effects, strong brass & powerful Hollywood drums.
Perfect for slideshow, sports trailer, movie trailer, game trailer, motivational video, success video, YouTube trailer, advertising, business specifics, tv documentary, sports video and any other project that needs heroic and epic music.
Similar Music By: Hans Zimmer, Thomas Bergersen, Harry Gregson Williams, Two Steps From Hell, Audiomachine, James Newton Howard, Brian Tyler, James Horner, John Powell, Thomas Newman, Michael Giacchino, Steve Jablonsky
PURCHASE INCLUDES 5 VERSIONS ALL IN MP3 / WAV
• Main Variation – 1:54
• Epic Drums Variation – 0:28
• 30 Seconds Variation – 0:31
• Logo Variation – 0:12
• No Melody Variation – 1:54
Similar Items:
• Epic Emotional Trailer
• Epic
• The Epic
• Epic Dramatic Trailer
• Modern Classic
• Dramatic
• Epic Trailer
• Epic Increase
• Great Drama
• Heroic Blockbaster Trailer
• Epic Buildup
• Blockbuster Movie Trailer
• Dramatic Hybrid Trailer
• Impulse
• Triumphant Opener Intro
• Kindly Patriotic Cinematic Action
• Epic Inspiring
• Maximum Stress Trailer
• Cinematic Epic Trailer intro
Highly Recommended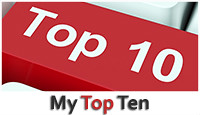 VIDEOHIVE AUTHORS
You always welcome to use any of my previews for your videos. If you need a customize, just contact me and I'll make it quickly!
.