Epic Emotional Trailer is strong & powerfull epic background trailer music that sounds close to the modern soundtracks. It's emotional, dramatic, epic trailer full of sad & heroic cinematic action. Orchestra: beautiful strings melody, modern short strings, dramatic powerfull choir, hybrid effects, strong brass, powerful drums and finally Hanz Zimmer styled triangle.
Perfect for movie trailer, game trailer, motivational video, presentation; great for slideshow, slow-motion, timelapse video, success video, YouTube, advertising, business, tv documentary and any other project that needs powerfull heroic dramatic epic music.
Additional Versions Are Free! Please Send Me a Request
Most Epic Items:
• The Epic
• Epic Dramatic Trailer
• Modern Classic
• Dramatic
• Epic Trailer
• Epic Increase
• Great Drama
• Heroic Blockbaster Trailer
• Epic Buildup
• Blockbuster Movie Trailer
• Dramatic Hybrid Trailer
• Impulse
• Triumphant Opener Intro
• Kindly Patriotic Cinematic Action
• Epic Inspiring
• Maximum Stress Trailer
• Cinematic Epic Trailer intro
Highly Recommended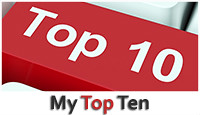 VIDEOHIVE AUTHORS
You always welcome to use any of my previews for your videos. If you need a customize, just contact me and I'll make it quickly!
.