Contemporary classical background music with an optimistic & positive orchestra. Very emotional, inspiring and hopeful music wich has successful, freedom feeling. It features: a beautiful piano, excited strings, flowing woodwinds, heartwarming violin, motivational staccatos & spiccatos and magical bells.
Perfect for: YouTube trailer, advertising, business specifics, tv documentary, discover intro, confident corporate videos & so on.
PURCHASE INCLUDES 3 VERSIONS ALL IN MP3 / WAV
• Middle Variation – 1:49
• 30 Seconds Variation – 0:30
• Long Variation – 2:08
Finished Trailer Music for Filmmakers: Modern Hybrid Trailer

Most Epic Items:
• Beautiful Piano
• Epic Dramatic Trailer
• Epic Trailer
• Epic Increase
• Great Drama
• Heroic Blockbaster Trailer
• Epic Buildup
• Blockbuster Movie Trailer
• Dramatic Hybrid Trailer
• Impulse
• Triumphant Opener Intro
• Kindly Patriotic Cinematic Action
• Epic Inspiring
• Maximum Stress Trailer
• Cinematic Epic Trailer intro
Highly Recommended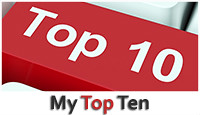 VIDEOHIVE AUTHORS
You always welcome to use any of my previews for your videos. If you need a customize, just contact me and I'll make it quickly!