Unique music for videos and commercial projects

VideoHive Authors
You are welcome to use any of my previews for your projects. If you need a customize or some extra version, please contact me and I'll make it quickly! VideoHive Projects Featuring Music From My Portfolio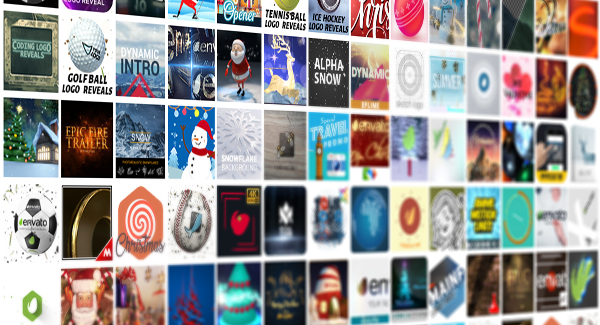 YouTube Usage
Did you receive a standard copyright claim on Youtube? No problem. You can clear the claim by filling this form. To clear your video before releasing it on YouTube, you may upload it as "Unlisted." Then proceed to clear your video. Buyer's Guide to Content ID.
Music For Videos By Cyril Nikitin
Here you can get a license to use of background music for videos, presentations, films, documentaries, podcasts, for TV and radio shows, advertising and marketing videos, corporate videos, business videos, games, websites, social networks, applications, YouTube or Vimeo videos, for commercial projects, etc.

Featured: Funny music for video, playful cat music, playful background music, playful pizzicato music, trailer music download, stock Music, commercial music, cinematic music for videos, music for cats, music for documentaries, music for advertising, music for presentations, music for YouTube, music for Vimeo, background music for animation.
Customer Reviews
★★★★★ Great package that gives that quality needed to finish a project just right. Music is not over the top and goes well with anything that needs the label 'Epic'.
★★★★★ Excellent Music, the package included 5 diferent versions of the song that was awesome for diferent purposes. Many thanks.
★★★★★ Great track with fabulous orchestration – very flexible for my clients
★★★★★ This is indeed EPIC!! Using it to put on YouTube and Facebook!! Do you have any more trailer like stuff?
★★★★★ First of all, I love all the files you provide. Secondly, this song is so fun and professional. Excellent work all the way around. Thank you.
★★★★★ Great arrangement and also cool with the multiple versions/segments
★★★★★ My video has lots of cuts and edits and the music is fast with many crescendo's and flares to choreograph the visual to the sounds.
★★★★★ This was the perfect backdrop for our product video, giving an air of excitement and positivity. CyrilNikitin produces a lot of great tracks!
★★★★★ The production quality is top notch. Highly recommended.
Public Collections
View All Collections