Best Background Music for Videos and Commercials
Here you can find and licensing background music for videos, presentations, films, documentaries, podcasts, for TV and radio shows, advertising and marketing videos, corporate videos, business videos, games, websites, social networks, applications, YouTube or Vimeo videos, for commercial projects, etc.
Categories
Cinematic Music for Trailers
Funny Cartoon Background Music For Videos / Halloween Background Music
Epic Adventure Orchestra Music
Christmas Classical Music for Videos
Pop Music for Videos – Guitar Background Music
Technological Background Music
Best Selling Music For Videos
Chip Music Licensing – Discounted Music for Videos
Music Kits – Flexible and Easy Way to Add Music When Editing Video
Background Music for Logo Animation – Guitar Music For Logo
Background Music for Logo Animation – Hi-Tech Music Logo
Background Music for Logo Animation – Film Music Logo
Music Kit – what is it?
This is a set of 20 parts of a track, for convenient and quick (just a few minutes) editing a personal, original version with hundreds of duration varieties and track forms. Each part are also included a 'tail' version as a natural-sounding ending. If a track you need is unavailable as a Kit, write to me and I will post it.
Free Customization
When you purchase a "Mass Reproduction" license or higher, I could make a version of the required length or (and) without certain instrument(s) – for free. Please contact me via the item comments page after purchase.


Customer Reviews
★★★★★ Great package that gives that quality needed to finish a project just right. Music is not over the top and goes well with anything that needs the label 'Epic'.
★★★★★ Excellent Music, the package included 5 diferent versions of the song that was awesome for diferent purposes. Many thanks.
★★★★★ Great track with fabulous orchestration – very flexible for my clients
★★★★★ This is indeed EPIC!! Using it to put on YouTube and Facebook!! Do you have any more trailer like stuff?
★★★★★ First of all, I love all the files you provide. Secondly, this song is so fun and professional. Excellent work all the way around. Thank you.
★★★★★ Great arrangement and also cool with the multiple versions/segments
★★★★★ My video has lots of cuts and edits and the music is fast with many crescendo's and flares to choreograph the visual to the sounds.
★★★★★ This was the perfect backdrop for our product video, giving an air of excitement and positivity. CyrilNikitin produces a lot of great tracks!
★★★★★ The production quality is top notch. Highly recommended.
VideoHive Authors
You are welcome to use any of my previews for your projects. If you need a customize or some extra version, please contact me and I'll make it quickly! VideoHive Projects Featuring Music From My Portfolio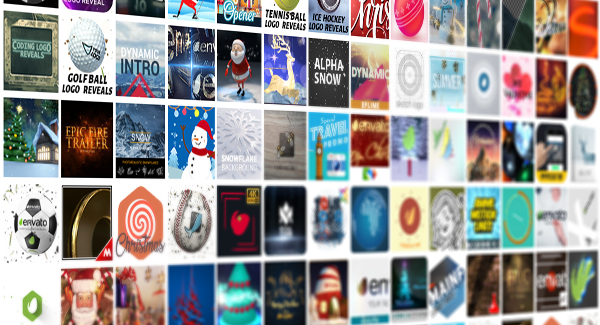 YouTube Usage
To quickly clear any potential 'Third Party Content' claims using my music please visit Haawk Whitelist Page using your video links, license certificate and state that you 'have licensed music by Cyril Nikitin'. Or contact me via contact form on profile page sending also the video or channel link.
To clear your video before releasing it on YouTube, you may upload it as "Unlisted." Then proceed to clear your video using the Haawk Whitelist Page or as described above. After confirmation you can then set the video status to "Public."
Please read the Buyer's Guide to Content ID for more information about Content ID.
About the need to use YouTube Content ID:
Using the Content ID (CID) is necessary measure in order to help legal clients quickly and easily clear their videos.
And although the notification is not a 'strike' to the account, I am very sorry that the need to resolve this issue causes unnecessary stress for customers. This measure protects your investment in my music, protects YouTube, Facebook and Instagram from legal consequences. Thus, if you legally purchased my music, you will be better protected and you have nothing to fear!
Music For Videos By Cyril Nikitin
Funny music for video, playful cat music, playful background music, playful pizzicato music, trailer music download, stock Music, commercial music, cinematic music for videos, music for cats, music for documentaries, music for advertising, music for presentations, music for YouTube, music for Vimeo.
Public Collections
View All Collections