Description: This is epic action track with large orchestra sound, symphonic instruments, male and female choir. The item included a short cinematic epic logo / opener version. Suitable for all kinds of corporate videos, games, business presentations and other right contents. Powerful, action, epic climax track will be good for commercials, infomercials, podcasts, tv and web adverts.
This track was used by "Eurosport" for Horseback Riding preview trailer.
MORE CINE TRAILER MUSIC:
Great Drama Emotional and Extremely Powerful
Epic Dramatic Trailer Modern Hybrid Trailer
Epic Buildup One of the Most Strong Trailer
Dramatic Hybrid Trailer Hanz Zimmer Powerful Style
Heroic Blockbaster Trailer Exciting Heroic Soundtrack
Epic Increase Powerful Cinematic
Patriotic Cinematic Action Upbeat Triumphant Cinematic
Modern Cinematic Trailer Elegant Hybrid Trailer
Epic Adventure Trailer Theme Heroic and Positive Action
Powerful Dramatic Intro Dramatic Modern Trailer
Epic Inspiring – Intense & Powerfull Action
Cowboys and Native – Strong Western Soundtrack
Mystic – Gloomy Trailer
THIS ITEM at 50% DISCOUNT: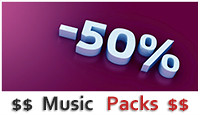 PURCHASE INCLUDES 4 VERSIONS, ALL IN MP3 / WAV
• Cinematic Epic Trailer Intro (ORIGINAL) – 0:49
• Cinematic Epic Trailer Intro (LOOPED) – 0:45
• Cinematic Epic Trailer Intro (OPENER) – 0:06
• Cinematic Epic Trailer Intro (OPENER2) – 0:07
All the versions can be heard in the preview track.
Videohive authors are more than welcome to use this preview for their videohive projects. Let me know via e-mail so that I can send you the previews separately.