Extremely motivational background music, with an epic buildup & strong heroic melody. It is a modern classic Instrumentation, including cinematic orchestra within a beautiful piano, inspirational electric guitars, powerful drums & strings; and also contemporary digital sound effects, hybrid risers & glitches. Great music for advertising, games, TV productions, sports, movie, business, corporate projects, lifstyle videos, presentations, etc.

PURCHASE INCLUDES 4 VERSIONS, ALL IN MP3 / WAV
• Impulse – Main – 2:22
• Impulse – 90 Seconds Version – 1:28
• Impulse – 60 Seconds Version – 1:02
• Impulse – 40 Seconds Version – 0:42
More Epic Music
• The Epic Modern Epic Trailer
• Great Drama Powerful Film Music
• Heroic Blockbuster Trailer Heroic Choral Soundtrack
• Epic Trailer Modern Rising Opener
• Dramatic Hybrid Trailer Strained Epic Trailer
• Epic Buildup Heroic Melody, Choir
• Blockbuster Movie Trailer Sad Powerful Background Music
• Epic Inspiring Modern Dramatic Cinematic
• Triumphant Opener Solemnly Victorious Intro
• Wonderful Adventure Epic Fairy Score
• Kindly Patriotic Cinematic Action Positive Orchestral Main Theme
Recommended: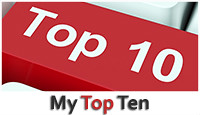 Videohive Authors
You are more than welcome to use this preview for your videohive projects!