A powerful epic trailer soundtrack full of a pirate, adventurous spirit, strong melody and very epic chorus. Rhythmic action strings and orchestral brass build-up to realy triumphant refrain, emphasized by dramatic choir, military drums & hollywood style big orchestra. Highly dynamic tune that similar to an epic battle ost from: Pirates of the Caribbean, TES Skyrim, & others by Hans Zimmer, Jeremy Soule, Klaus Badelt, James Horner, Danny Elfman, etc.
Perfect for presentation, feature film, sports, movie trailer, game trailer and historical, medieval documentary etc.
Finished Trailer Music for Filmmakers: Modern Hybrid Trailer
Purchase Includes 5 Versions, All In MP3 / WAV
• Heroic Blockbuster Trailer – 2:13
• 57 Seconds -0:57
• 30 Seconds – 0:30
• 20 Seconds – 0:20
• No Choir Version – 2:12

Most Epic Items:
• Epic Emotional Trailer
• The Epic
• Epic Dramatic Trailer
• Epic Increase
• Great Drama
• Epic Buildup
• Blockbuster Movie Trailer
• Dramatic Hybrid Trailer
• Triumphant Opener Intro
• Kindly Patriotic Cinematic Action
• Epic Inspiring
• Maximum Stress Trailer
• Cinematic Epic Trailer intro
My Bests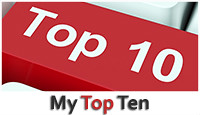 VIDEOHIVE AUTHORS
You always welcome to use any of my previews for your videos. If you need a customize, just contact me and I'll make it quickly!