A cinematic trailer with a popular today minimalistic & pretentious epic style. Very epic soundtrack with completely dramatic & brave spirit, that rising & building by powerful orchestra including: strong strings, patriotic trumpets, brass, piano, symphonic choir etc.
Perfect for: YouTube trailer, presentation background, titles, sports, film or game trailer, intro or if you searching a suspense of Hans Zimmer Hollywood score.
PURCHASE INCLUDES 5 VERSIONS ALL IN MP3 / WAV
• Dramatic Trailer – Main – 2:15
• Dramatic Trailer 100 Seconds – 1:41
• Dramatic Trailer 1 Minute – 1:03
• Dramatic Trailer 34 Seconds – 0:34
• Fade-In/Out Looped – 1:36 (not included at the preview, .wav only)
Most Epic Items:
• Epic Emotional Trailer
• The Epic
• Sad Inspiring Trailer
• Heroic Blockbaster Trailer
• Epic Dramatic Trailer
• Epic Trailer
• Epic Increase
• Great Drama
• Epic Buildup
• Blockbuster Movie Trailer
• Dramatic Hybrid Trailer
• Triumphant Opener Intro
• Kindly Patriotic Cinematic Action
• Epic Inspiring
• Maximum Stress Trailer
• Cinematic Epic Trailer intro
Personal Favorites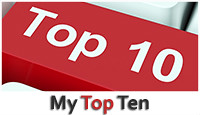 VIDEOHIVE AUTHORS
You always welcome to use any of my previews for your videos. If you need a customize, just contact me and I'll make it quickly!