A massive, huge, big sounding powerful trailer with great orchestra, gigantic hybrid risers and most epic trailer effects, large drums and an extremely strong heavy metal guitar. A realy loud and very epic opener. Similar to: Terminator, Avatar, Troy, Inception, etc, Hans Zimmer, Jeremy Soule, Klaus Badelt, James Horner etc.
Perfect for: film's trailer, powerlifting, power sports, presentation, video game trailer.
Purchase Includes 5 Versions (MP3 / WAV)
• Epically Powerful Trailer 57 sec – 0:57
• Full Version – 1:09
• 38 seconds Version – 0:38
• 16 Teaser Version – 0:16
• Short Intro / Logo Version – 0:09
Most Epic Trailer Items:
• Epic Emotional Trailer
• The Epic
• Epic Dramatic Trailer
• Great Drama
• Epic Trailer
• Epic Increase
• Epic Buildup
• Epic Choral Action Adventure
• Epic Inspiring
• Blockbuster Movie Trailer
• Dramatic Hybrid Trailer
• Triumphant Opener Intro
• Kindly Patriotic Cinematic Action
• Cinematic Epic Trailer intro
My Bests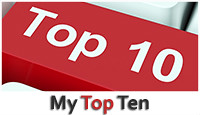 VIDEOHIVE AUTHORS
You always welcome to use any of my previews for your videos. If you need a customize, just contact me and I'll make it quickly!