Heroic orchestral Hollywood film score with big & powerful choir. Instrumentation: epic strings, strong horns, war trumpets, high tense percussion, cinematic drums, blockbaster hybrid effects & female & male grandiose choir. Perfect for videos, films, video games, medieval & historical documentary, tv content, corporate, trailers, promo. Similar to: Hanz Zimmer's Pirates of the Caribbean; Jeremy Soule's TES Skyrim, Two Steps From Hell.
PURCHASE INCLUDES 5 VERSIONS ALL IN MP3 / WAV
• Epic Choral Action Adventure – 2:15
• 60 Seconds Version – 0:59
• 30 Seconds Version – 0:30
• Opener/Logo Version – 0:15
• No Choir Version – 1:33
Most Epic Items:
• Epic Emotional Trailer
• The Epic
• Heroic Blockbaster Trailer
• Epic Inspiring
• Epic Dramatic Trailer
• Epic Increase
• Great Drama
• Epic Buildup
• Blockbuster Movie Trailer
• Dramatic Hybrid Trailer
• Triumphant Opener Intro
• Kindly Patriotic Cinematic Action
• The Essence of Courage
• Maximum Stress Trailer
• Cinematic Epic Trailer intro
My Bests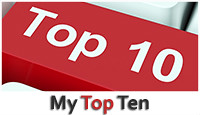 VIDEOHIVE AUTHORS
You always welcome to use any of my previews for your videos. If you need a customize, just contact me and I'll make it quickly!