"Primary Objective" is an electrified, decisive, hybrid breakbeat / orchestral action track. Great for film, action games, trailer or as a soundtrack to your mysterious and dangerous secret agent life.
Including:
1. Main version (2:54)
2. Loop 1 (0:28) [starts at 2:54 on the preview]
3. Loop 2 (0:28) [at 3:22 on the preview, right after loop 1]
4. Loop End (0:06) [at 3:50 on the preview, right after loop 2]
5. Additional Cue (0:19) [at 3:57 on the preview]
Similar Track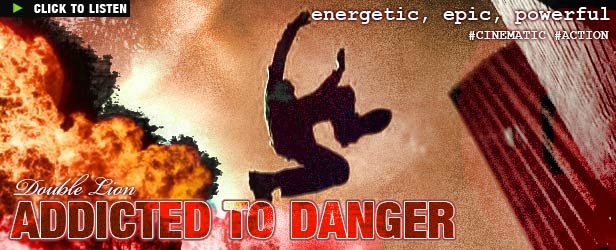 More Cinematic Action!
Music Packs: Save 50%
4 classical/inspirational tracks with 50% discount:
Creativity and Inspiration Pack
A cinematic story – Suspense, Action and Epilogue:
Cinematic Action and Suspense Pack
Listen to other tracks by Double Lion
Contact Double Lion directly.
Questions, special requests, commissions – contact form and social media links are available at
my profile page
or
my website
.