Epic orchestral cinematic action music. Main version + 4 trailer variations! Strong, dramatic, full of energy, memorable main theme.
Included in the download:
1. Main version (2:32)
2. Trailer 1 (0:53) [starts at 2:34 on the preview]
3. Trailer 2 (1:00) [at 3:28 on the preview]
4. Short Trailer 1 (0:33) [at 4:28 on the preview]
5. Short Trailer 2 (0:33) [at 5:02 on the preview]

The curiosity is killing me: please let me know how did you use my music! I'd love to hear about your project. Get in touch via my profile page (contact form in the right column), twitter or my website.
Similar Tracks: More Cinematic Action!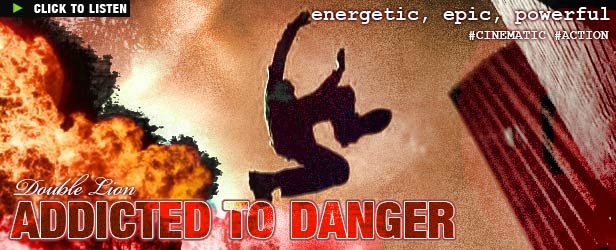 Collections
Listen to other tracks by Double Lion
Contact Double Lion directly.
Questions, special requests, commissions – contact form and social media links are available at
my profile page
.