Dramatic, heroic, suspenseful and intense cinematic music for a trailer, film or a video game. This cinematic hybrid (orchestra + electronics) piece contains all elements for a big emotional impact. The track (main version) consists of a dark cinematic intro, rising dramatic sequence and an epic heroic theme.
On the preview you hear the 30-second theme first followed by the complete version.
Variations included:
1. 30 seconds main theme (0:30 + reverb tail)
2. Main version (2:07) [starts at 0:32 on the preview]
3. Short edit (1:17) [at 2:41 on the preview]
4. Alternative rising sequence (no sonar, no breath effect) (0:47) [at 4:00 on the preview]
5. Stingers (0:18) [at 4:49 on the preview]
Related Tracks
Cinematic Action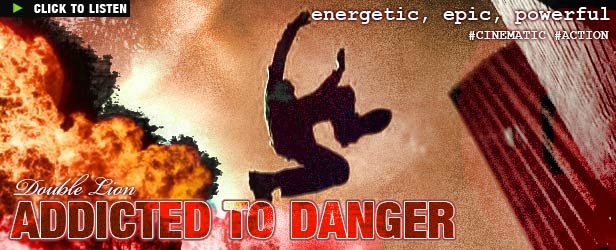 Quick Search
Listen to other tracks by Double Lion
Contact Double Lion directly.
Questions, special requests, commissions – contact form and social media links are available at
my profile page
or
my website
.