"Attack" is a hybrid epic trailer, action or dark drama soundtrack. Powerful, escalating, impactful, intense cinematic track for trailers, movies, video games, youtube videos and other productions. Ready-to-use short versions are included, which can also be combined to fit your project perfectly.
Variations (in order as heard on the preview):
1. Main version (2:13)
2. 1 minute version (1:00) [starts at 2:13 on the preview]
3. 30 seconds Massive Rise (0:30) [at 3:13 on the preview]
4. 30 seconds Intro Theme (0:30) [at 3:45 on the preview]
5. 1 minute Suspense variation (1:00) [at 4:17 on the preview]

Similar Tracks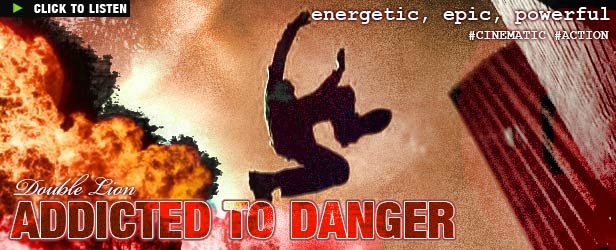 Need a short trailer / teaser theme? Check out my trailer idents:

Quick Search








Listen to other tracks by Double Lion

Contact Double Lion directly.
Questions, special requests, commissions – contact form and social media links are available at
my profile page
or
my website
.