Dramatic epic music pack, following the Epic Trailer Music contains impressive male and female choir, beautiful strings, powerful brass, hybrid sounds & orchestral drums. These tracks builds up to a massiveness full of emotion and heroism deep feelings. Perfect for corporate video, video game, business presentation, commercials, infomercials, podcasts, web or tv adverts, tension trailers, dramatic scenes, action videos etc… Similar to Hans Zimmer 's Inception, Dark Knight & Two Steps From Hell.
Dramatic Epic Music Pack includes 3 tracks and a total of 10 additional versions, all tracks in MP3 / WAV
• Epic Increase – 2:27
• Rising Triumph – 2:15
• Epic Inspiring – 2:27
Highly Recommended Tracks
• Epic Emotional Trailer
• The Epic Modern Powerful Trailer
• Great Drama Powerful Film Music
• Heroic Blockbuster Trailer Heroic Choral Soundtrack
• Dramatic Hybrid Trailer Strained Epic Trailer
• Triumphant Opener Solemnly Victorious Intro
• Wonderful Adventure Epic Fairy Score
• Kindly Patriotic Cinematic Action Positive Orchestral Main Theme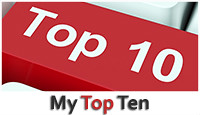 Videohive Authors
You are more than welcome to use this preview for your videohive projects!