Cinematic and inspiring, this medium tempo instrumental piece brings hope, harmony and joy. Intertwined patterns, dialogue between different instruments, constant developing movement – this composition is like a story. It reaches its inspired, hopeful, bright climax and has a beautiful more-to-come open epilogue.
This is a perfect soundtrack for those moments of simple true happiness in life. Slideshows, visually enticing presentations, travel, inspirational or romantic videos – this piece will bring some magic to your narrative – keep it in the background or give it a leading role.
Flexible length to match your project perfectly! You will get the following audio files with your download:
1. Complete Version with the Epilogue (3:28)
2. Short Version (1:17)
3. Epilogue (0:52)

Tips:
- You can easily fade out after the climax in the Complete Version, giving you the length of 2:39.
- You can attach the Epilogue to the Short Version, giving you the length of 2:01.
- You can postpone the Epilogue
This track is also included in the music pack (4 tracks for half-price):

Creativity and Inspiration Pack
Similar Tracks
Creative and playful piece for woodwind, piano, harp and strings:
More energetic, inspirational track with classical piano and orchestra: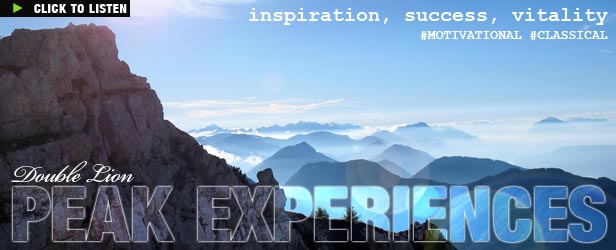 Magical piano waltz:
Quick Search
Listen to other tracks by Double Lion
Contact Double Lion directly.
Questions, special requests, commissions – contact form and social media links are available at
my profile page
or
my website
.