This Trailer Ident is a short piece for a trailer, cinematic intro, opener or logo. Concentrated dose of epicness, dark intensity and atmosphere.
Different variations are included (in order as heard on the preview):
1. Shorter edit (0:12)
2. Complete version (0:22)
3. Stinger (0:05)

You can hear this ident being used in the preview of this VideoHive item: Halloween Hard Intro.
Check out also new Intense Trailer Ident and Dramatic Trailer Ident.
Full-Length Cinematic Action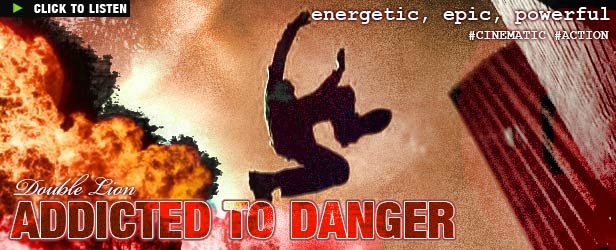 Quick Search
Listen to other tracks by Double Lion
Contact Double Lion directly.
Questions, special requests, commissions – contact form and social media links are available at
my profile page
or
my website
.