Brasil (or "Brazil," if you must) – home to futebol (or "soccer," if you must), carnival, and the ever rambunctious samba! Smooth and classy chords blend with a samba rhythm, making dancing irresistible.
Classical guitar, vibraphone, samba drums, hand percussion, and bass combine in an effort to get us up off of our seats and dance!
This could be used in many applications – travel to Brasil commercials, festive occasions, classy parties, . . any time you might require some upbeat flair, this song is ready to deliver.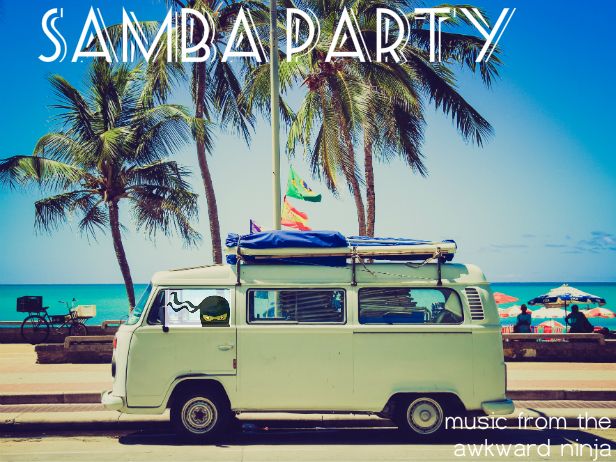 When the Awkward Ninja is working in Brasil, he listens to. . .