A catchy, positive & happy inspiring logo in contemporary Pop / Indie Rock style that sounds optimistic & energetic with cheerful & successful melody. Instrumentation: bright guitars, cool drums, confident percussion & modern riser. Perfect for an advertising intro ident, business, sports, corporate, radio station, TV channel & other fun & feel-good stuff.
This Item at 50% Discount
Purchase Contains 5 Versions Including a Short Logo Version and a 10s Loop
15s Ident Version – 0:15
10s Short Ident – 0:10
7s Logo Version – 0:07
5s Short Logo – 0:05
10s Background Music Loop – 0:10
Rock Logos:
Energetic Guitar Logo
Fun Rock Logo
Happy Rock Logo
Rocking Logo
Energetic Rock Opener
More Logos:
Hi-Tech Logo Logo
Digital Purity Logo
Ultra Hightech Logo
Major Orchestra Reveal Logo
Positive Background Music:
• Motivational Pop Rock
• Kindness
• Positive
• Feelgood Indie Rock
• Elegant Optimism
• Happy Little Melody
• Christmas Dream
• Christmas Motivational Rock
• Smooth Corporate
• Inspired By Hope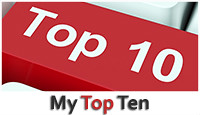 Videohive Authors
You are more than welcome to use this preview for your videohive projects. Please post the link in your item description and drop me a line!