A positive, happy inspiring logo in Pop / Indie Rock style that sounds optimistic & energetic with cheerful & successful melody. Instrumentation: bright guitars, cool drums, confident percussion & modern risers. Perfect for an advertising intro ident, business, sports, corporate or other fun & feel-good stuff.
Fun Rock Track Version
This Item at 50% Discount
Purchase Contains 4 Versions Including a Very Short Logo Version
• Fun Rock Logo Full Version 0:14
• Average Logo Version 0:10
• Short Logo Version 0:08
• Really Short Logo Version 0:06
Highly Recommended Items:

Epic
• The Epic Modern Building Epic Trailer
• Great Drama Powerful Film Music
• Sad Inspiring Trailer Dramatic Piano Trailer
• Epic Dramatic Trailer Hybrid Epic Opener
Fantasy
• Vibrant Cinematic Fantasy Intensive Uplifting Orchestra
• Kindly Patriotic Cinematic Action Positive Orchestral Main Theme
• Upbeat Adventure Epic Action Adventure
• Fairytale Cheerful Cartoon Music
Hi-Tech/Corporate
• Hi-Tech Logo Pack Elegant and Minimalistic logos
• Future Technology Easy Hi-Tech Minamal
• Fresh Extreme Action Energetic Modern Electronic
• Modern Corporation Motivational Pop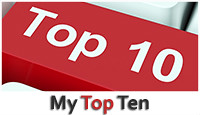 Videohive Authors
You are more than welcome to use this preview for your videohive projects. Please post the link in your item description and drop me a line!