Epic is big, impactful, dramatic trailer / hybrid cinematic piece. Modern mixture of different stylistic elements – drums, percussion, orchestra, rock and electronics – to provide maximum epicness for your production.


Variations included (in order as heard on the preview):
1. Main version (3:18)
2. Alternative edit (1:46) [starts at 3:19 on the preview]
3. 1 minute variation A (1:00) [at 5:05 on the preview]
4. 1 minute variation B (1:00) [at 6:05 on the preview]
5. 30 second edit (0:30) [at 7:05 on the preview]
Similar Tracks
More Cinematic Action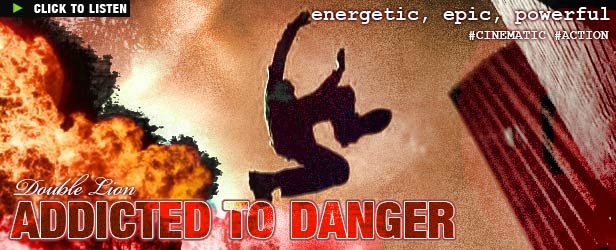 Need a short trailer / teaser theme? Check out my trailer idents:
Quick Search
Listen to other tracks by Double Lion
Contact Double Lion directly.
Questions, special requests, commissions – contact form and social media links are available at
my profile page
or
my website
.