A happy upbeat Funk with hight loud slapping bass, wah wah electric guitar energy, strings, pop trumpet, saxophone and elements of retro vintage instruments like: electro piano, 80s pads and intense synthesizers. Motivational, cheerful and melodious. Perfect for: sports, tv ad, trendy commercial, humor / comedy, corporate and seventies theme.
BEST SIMILAR TRACKS:
Lively College Rock
Jump for Joy
Festive Shop of Dream
High Dynamic Jazz Piano
Up to the Stars
Whistling for Good Luck
Comical Investigation
PURCHASE INCLUDES 5 VERSIONS, ALL IN MP3 / WAV
• Motor Trade – original – 2:12
• Motor Trade – looped – 2:05
• Motor Trade – long production bed – 0:53
• Motor Trade – short production bed – 0:37
• Motor Trade – short funk logo – 0:05
FAVS COLLECTION: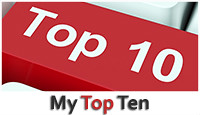 Videohive Authors
You are more than welcome to use this preview for your videohive projects. Please post the link in your item description and drop me a line!