Cheerful, happy, fun, motivational and uplifting indie rock music with catchy guitar, joyous handclaps, merry bell, confident ukulele, fiery piano, Incredible percussion, grooving drums and bright guitar solo. A lot of positive, playful, upbeat, inspirational and great feeling indie rock that causing smile. Perfect music for commercial , web video, corporate project, energetic presentation, youth directed, party visuals, and other awesome projects.
Purchase includes 5 versions, all in MP3 / WAV
• Lively College Rock – 2:35
• 30s Short Version – 0:33
• Logo Version – 0:08
• Ukulele cut out – 2:35
• Looped – 2:29 (not included in the preview)
More Energetic Music
• Extremely Fast Rock Action
• Motivational Pop Rock
• Fast Tech Rock
• Fresh Extreme Action
• Powerfull Fight Rock
• Engine of Life Epic Dubstep
• Lethal Action Rock
Highly Recommended Items
• Modern Corporation
• Positive Corporate
• Uplifting Indie Pop Rock
• Ukulele Whistle
• Happy Little Melody
• Jump For Joy
• Up To The Stars
• Motor Trade
• Whistling For The Good Luck
• White Breeze of Happinies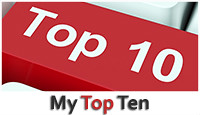 Videohive Authors
You are more than welcome to use this preview for your videohive projects. Please post the link in your item description and drop me a line!
cheerful, happy, fun, motivational uplifting indie rock music catchy guitar joyous handclaps merry bell confident ukulele fiery piano Incredible percussion grooving drums bright guitar solo a lot of positive, playful, upbeat, inspirational awesome great feeling smile