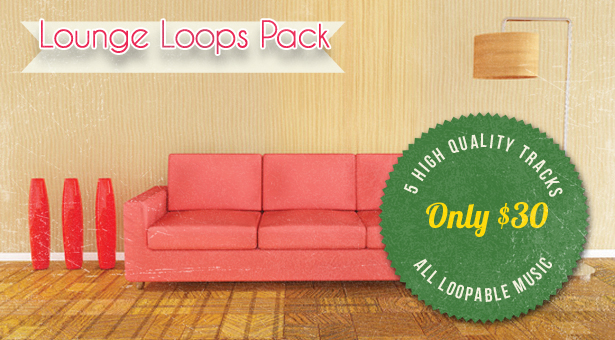 This is a pack filled with chilled out lounge loops with different tastes and flavors. All tracks work well together for any project requiring similar grooves. The collection is perfect for many types of background music.
Tracklist:
Track 1 – Lounge Loop (1:04)
Track 2 – Chill (1:09)
Track 3 – Lounge Man (1:20)
Track 4 – Luxury (0:57)
Track 5 – Vacation (0:57)
SEARCH FOR YOUR LOOP IN THE FOLLOWING COLLECTIONS.
SEARCH FOR FULL LENGTH TRACKS IN THESE COLLECTIONS.