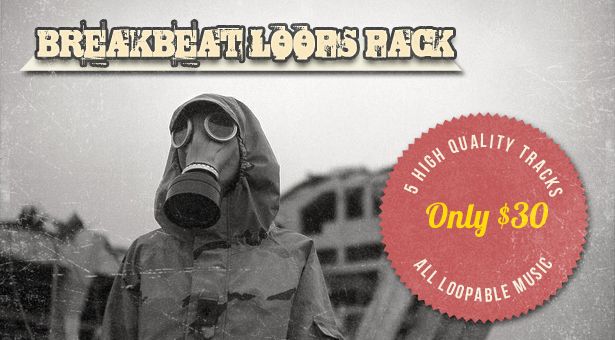 A discounted collection of hard hitting new school modern breakbeat tracks. All tracks work very well together and and every track inside is seamless and loopable. Great for many projects.
Tracklist:
Track 1 – Fight Breakbeat Loop (0:47)
Track 2 – Cool Breakbeat Loop (1:16)
Track 3 – Industrial Breakbeat Loop (1:24)
Track 4 – Drive Breakbeat Loop (1:02)
Track 5 – Energetic Breakbeat Loop (1:36)
SEARCH FOR YOUR LOOP IN THE FOLLOWING COLLECTIONS.
SEARCH FOR FULL LENGTH TRACKS IN THESE COLLECTIONS.