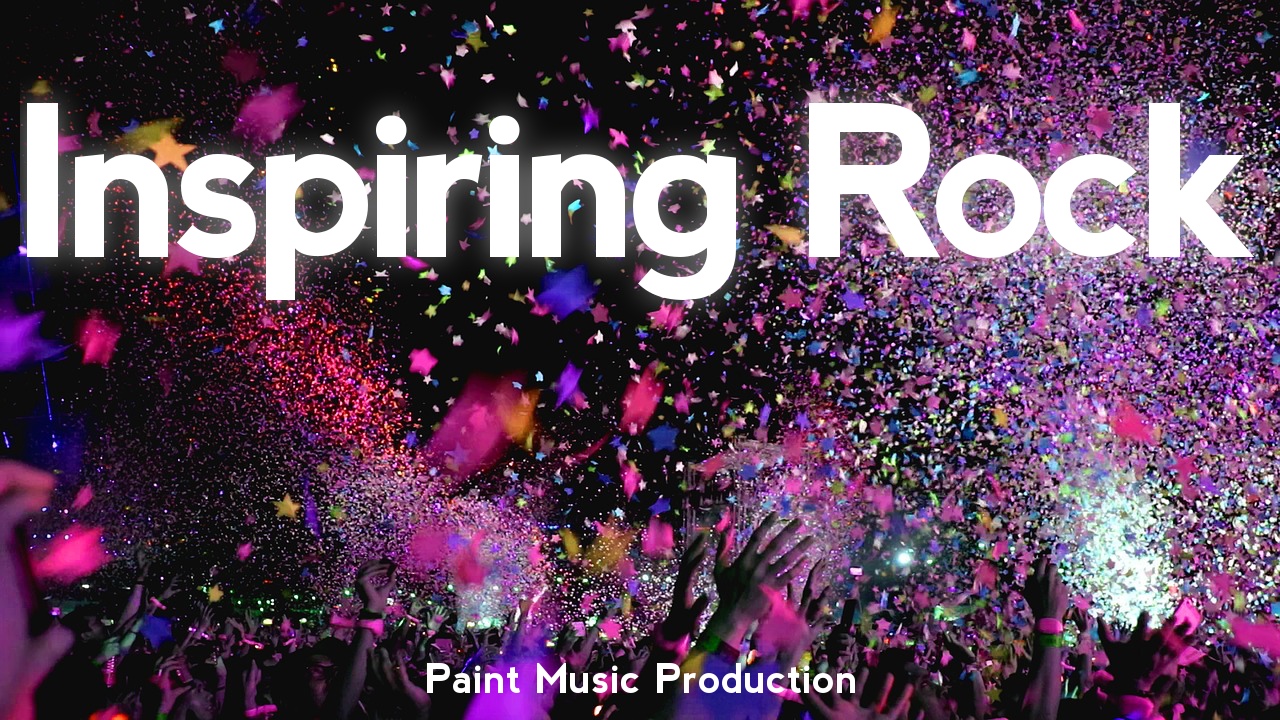 'Inspiring Rock' is a big, energetic, uplifting stadium anthem written in the style of U2, Coldplay and the like. Each chorus erupts in an explosion of energy, featuring light rock distortion on the guitars, a big steady drum beat, full bass and a dreamy synth pad, all wrapped around a positive sounding chord progression. The verses feature accentuated harmonics, delayed 'the edge' like guitar, and a lighter, tom driven drum beat. This all comes together to form a feel good, inspirational rock anthem that's packed with energy.

Fell like it could work for your project? Download a free preview and find out!

Important Information for Youtube Users
Once you have uploaded your video, please go HERE. Enter your details, video URL, and license certificate that comes with the song download. State you have licensed the track from PaintMusicProduction / Rory Murphy. AdRev will send you an email confirmation once the track has been cleared. This is the quickest and easiest way to respond to the 'matched third party content' message you will receive on youtube. Easy as pie!

Alternatively, you can contact me at rory@paintmusicproduction.com, and I will be more than happy to sort it out for you.

Browse by Mood: