A funny and optimistic children music piece played by chamber orchestra with a happy melody. This quirky soundtrack is featured classic orchestra instruments: high dynamyc flute, bizarre marimba, catchy wood percussion, small xylophone, woodwinds, mysterious pizzicato strings, piano, ridiculous bassoon, magical celesta & little bells.
Great for: kids video game (looped version is included), TV Ad, web, animated cartoon, fantasy or comedy genre.
Purchase Includes 5 Versions, All (except looped) In MP3 / WAV
• Funny Game – Main – 2:07 • 90 Seconds Version – 1:30
• 60 Seconds Version – 0:59
• 30 sec Intro Version – 0:30
• Looped – 2:02 (not included at the preview)
This Item at 50% Discount
More Funny Music:
Funny Foreign Folk
Kindly Patriotic Cinematic Action
Vibrant Cinematic Fantasy
Fairytale
Perky Animation
Wonderful Adventure
Christmas
Halloween Action
Highly Recommended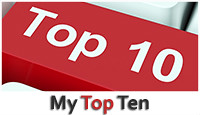 VIDEOHIVE AUTHORS
You always welcome to use any of my previews for your videos. If you need a customize, just contact me and I'll make it quickly!