Vibrant Cinematic Fantasy (or 'Witch It' the game trailer music) is a funny cartoon soundtrack with a fabulous, comic and cheerful moods. Instruments used: dreamlike choir, Intense violin solo, fast woodwinds, exciting strings, spectacular percussion, fairy glockenspiel, powerful horns and fantastic marimba. Great for: fiction / adventure film, teen movie, kidvid, halloween, christmas, comedy, dark humor, high-speed pursuit, fast chaising, cheering up tv advertising & those who are looking for Danny Elfman's (Simpsons, Beetlejuice) style music.
This Item at 50% Discount:
Highly Recommended Items
Amazing Journey
Halloween Action
Christmas Fun
Kindly Patriotic Cinematic Action
Wonderful Adventure
Fairytale
Funny Foreign Folk
Halloween Crazy
My Best Tracks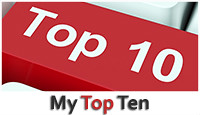 PURCHASE INCLUDES 5 VERSIONS, ALL IN MP3 / WAV
• Vibrant Cinematic Fantasy – Main – 2:09
• 0,5 Minute Version – 0:30
• 1 Minute Version – 1:00
• Looped – 2:00
• Logo – 0:14
VIDEOHIVE AUTHORS
You always welcome to use any of my previews for your videos. If you need a customize, just contact me and I'll make it quickly!