Feel Good – Ukulele Track – Intro with piano and shaker percussion, ukulele and acoustic guitar strumming chord, melody by bell and melodeon, in mid track is break down and then will peak at the end.
Have acoustic version (no drum version) for flexible projects. This track suitable for happy, funny, feel good video, and background music for education, kids (children) and any positive projects.
Have 5 versions :
1. Feel Good_full version (2:06) preview at 0:00
2. Feel Good_no drum version (2:06) preview at 2:06
3. Feel Good_15sec version (0:22) preview at 4:12
4. Feel Good_30sec version (0:37) preview at 4:34
5. Feel Good_60sec version (1:07) preview at 5:10
This track has been collected in "Acoustic Happiness Ukulele Pack" $43 ONLY!!!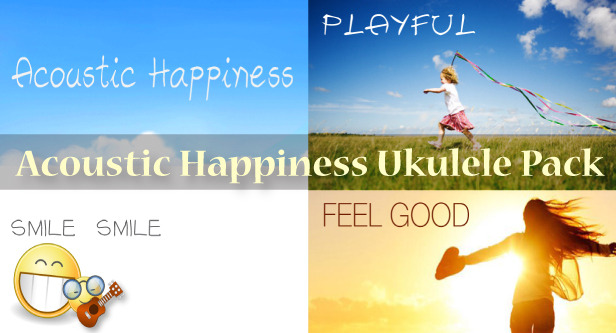 You might also like Happiness Summer, Positive Life and Summer Delight are resemble positive mood track.
ENJOY!!!
Thank you for your interested and purchased.