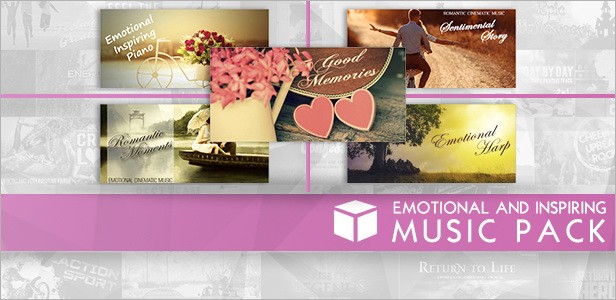 Collection of beautiful emotional tracks created with acoustic instruments such as the ukulele, acoustic guitar, piano as well as orchestral instruments: violin, choir and hand percussion.
Warm and inspiring tunes will be the perfect complement and accentuate the romantic or happy scenes of your Projects.
Perfect for Youtube, documentaries, TV commercials, weddings, engagements, celebrations, tv shows, movies, slide shows, romantic video, family album, inspirational moments, photo presentations, social advertising and other media projects.
Pack includes all additional versions of tracks.
1. Good Memories 2:17, 0:35, 1:09, 1:28 Preview: 00:00
2. Emotional Harp 1:57, 1:57, 00:50 Preview: 02:18
3. Romantic Moments 2:00, 2:00 Preview: 4:16
4. Sentimental Story 2:00 Preview: 6:17
5. Emotional Inspiring Piano 1:52, 1:21 Preview: 8:19
Don't forget: You can rate this file after purchase.
Thank you and enjoy listening.