Dubstep Logo Opener 02
For logos, openers, Video fx, Radio fx, TV, websites, flash animations, clips, cinematics and anything else.
Dubstep Logo Opener 02 Mp3: 0:14
Dubstep Logo Opener 02 Wav: 0:14
Videohive projects featuring this track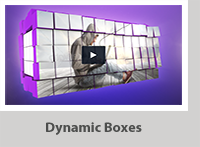 Similar musical logos:
Dubstep Logo Opener – Agressive, hard, dub-bass, drums


Logos and Idents Collection – My logos & idents
Also see my featured track: To the Sun

Feel free to contact me to discuss custom edits and collaborations.
Also, don't forget to send a message and let me know what projects you plan on using my music or sounds with and I'll be happy to feature them on my profile page.
Thanks for purchasing.
Please, don't forget about rating, it is big stimulus for me, but for you it's just click on star.
Enjoy My music and sound fx!