Do you need some more Epic Cinematic Tracks? Check out this collection of six action music tracks including the one you are listening to now!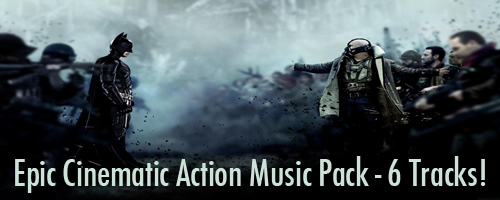 Devastation and Disaster all around. Cars, houses and buildings abandoned and on fire. The last survivors scavenging for food and shelter constantly under attack from zombies – The Walking Dead!
This is a dark and suspenseful cinematic industrial track with a Zombie Apocalypse as the main theme. The main melody has a feeling of dread and hopeless life. Thundering war drums and orchestral strings mixed with futuristic FX sounds give this a very unique end of the world feel. This could be used as scary background music for a Zombie themed project, cinematic action music, video game trailers, scenes of preparation for war and intense battle sequences.
Also for use as Cinematic Action movie music, DayZ gaming videos, projects that deal with the end of the world, documentaries and films on ghosts, zombies, vampires and all evil creatures, Epic movie trailers, SWAT and Army movies, extreme sports and technology presentations.
Videohive authors feel free to use this track in any of your videos. Buyers – feel free to ask questions! Thanks.