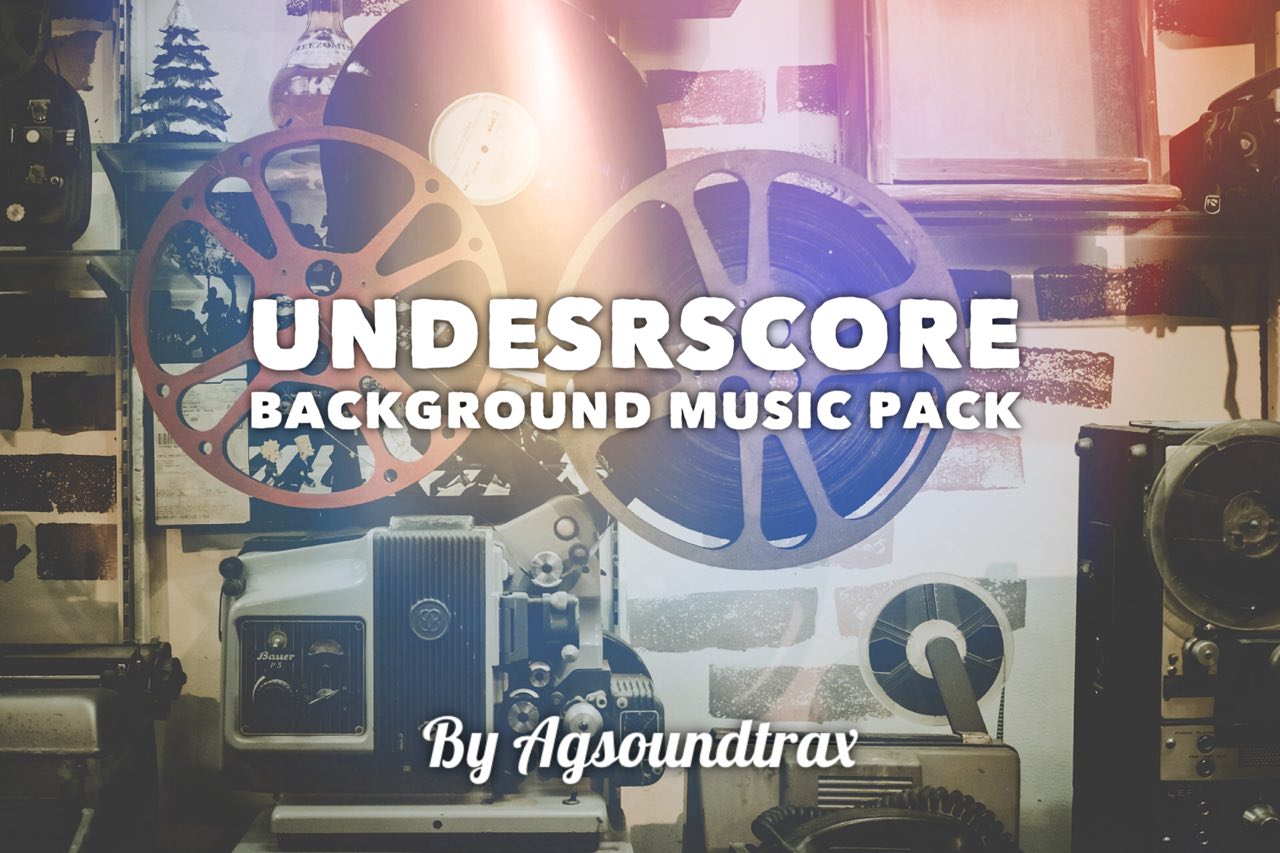 Underscore Background Music Pack
This pack is 15:00 min long and Its an ultimate choice for those who want to start editing music for any Corporate /Documentary /Film /interview /Vlogs, Enjoy those 7 Special tracks thats was picked especially for this purpose.
This Pack Includes
7 Tracks.
WAV & MP3 Forma
15 Min Total.
More than 15 different edits versions.
Track List:
1.
Circles Of Life
2:35 + 5 Edit Versions:
An evocative piece of music, similar in style to Thomas Newman, played almost entirely on the marimba. There is a strong sense of narrative to the track despite its simple instrumentation and it would be perfect for any modern drama.
Circles Of Life Cut B 1:56
Circles Of Life Cut C 1:13
Circles Of Life Cut D 0:51
Circles Of Life FullMix 2:35
Circles Of Life Underscore 1:13
2.
Timelapse Movement
2:16 + 4 Edit Versions:
This track is a fresh urban ,smart, modish and distinctive electronic theme.Its got High energy,edgy electronica with a strong sense of mystery and a pure electronic music, could be used for anything from a show to a commercial, design, electronics, computing, new cars, future, intelligence, robotics, dynamics and fashion.
Timelapse Movement full Mix 2:16
Timelapse Movement 60sec
Timelapse Movement 30sec
Timelapse Movement underscore 2:16
3.
Mysterious Mind
1:08 + 2 Edit Versions
Mysterious Mind is a very soft and quite atmosphere track,with a very smooth and gentle piano in the background,This heartfelt, sentimental track features a special pizzicatos strings sequence, and is eventually joined by wondrous, tender piano a. A beautifully reflective, mellow piece perfect for productions looking to create a peaceful, heartwarming mood.
Mysterious Mind Ver 1 1:05
Mysterious Mind Ver 2 (Without piano) 1:05
4.Trails On The Snow 2:58
Mysterious, exotic and delving into the unknown. Slow and solemn ambient piece with accordion layers and beautiful and nylon guitar dreamy effects. Very mournful, sad, mysterious and yet dreamy, reflective, and meditative. Good for adult dramas, nature documentaries, sci-fi, mysteries, science, goth, dark fantasy and more.

5.
Creative Thinking
1:21 +2 Edit Versions
Creative Thinking is a very repetitive and inserting track, with a very smooth synths and bells sequence in the background. Perfect for science, nature productions that looking to create a creative & heartwarming mood.
Creative Thinking Full Mix 1:21
Creative Thinking Underscore (Wihtout Melody) 1:21
6.
Falling Down
2:33 + 4 Edit Versions
Falling down is an atmospheric pads track with floating guitar effects, Laid back but with positive & calm texture, This peaceful music makes an emphasis on the uniqueness of your project. An everlasting beauty of the acoustic guitar sound immerses you in the divine atmosphere of peace, light and purity. Simple and beautiful.
Falling Down 90sec
Falling Down 60sec
Falling Down FullMix
Falling Down Underscore(Reduced)
7.
Embrace
2:06 + 4 Edit Versions :
"Embrace" is a peaceful, quite with a soft and warm pads and atmospheres with a soft piano . Ideal for an atmospheric underscore, documentary films, nature, animals, travels etc..
Embrace 80sec – 1:23
Embrace 60 sec – 1:00
Embrace Full Mix – 2:06
Embrace Underscore 1:21
Thank you for listening and choosing my music.
AGsoundtrax !