A simple, clear hitech logo that sounds calm & mellow, includes soft abstract electronic instruments, ambient pads, catchy percussion & modern risers. Perfect for an advertising intro ident, business, corporate or scifi styled branding.
PURCHASE INCLUDES 3 VERSIONS, ALL IN MP3 / WAV
• Hi-Tech Logo long 0:08
• Hi-Tech Logo 0:12
• Hi-Tech Logo 0:06
SIMILAR ITEMS:
Hi-Tech Logo Logo
Digital Purity Logo
Ultra Hightech Logo
Major Orchestra Reveal Logo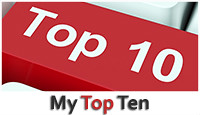 Videohive Authors
You are more than welcome to use this preview for your videohive projects. Please post the link in your item description and drop me a line!