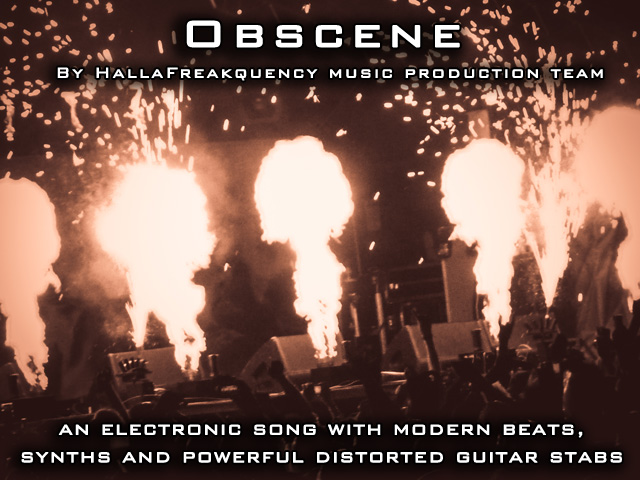 This is an electronic song with modern beats and synths accompanied by powerful distorted guitar stabs. The song feels a bit quirky and obscene, almost a bit dirty. The sound combines modern and polished electronic elements with heavily distorted guitars and bass.
The anticipatory and powerful mood of the song makes it perfect for slow motion action scenes or build-up scenes. Can also work very well in lustful and sexy contexts. Can also be used to reflect power and strength.
An alternative version without guitars is also included.
The .ZIP file includes: Main version (duration 1:05, starts at 0:00 in the preview) & version without guitars (duration 1:05, starts at 1:05 in the preview)