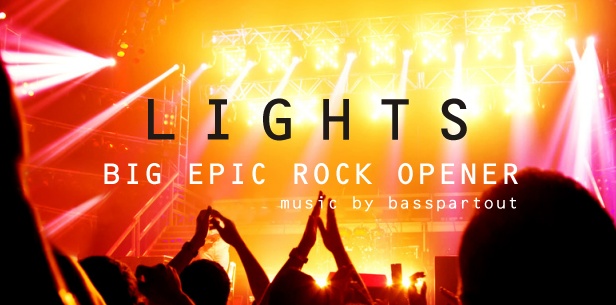 A big epic instrumental rock opener in the style of British Rock like Coldplay or U2, with a majestic piano and delay guitars over powerful and energetic drums and overdrive guitars.
The track has a strong energy and is intended to attract immediate attention with glory and excitement.
Suitable for action sports, big show announcements or spectacular product presentations.