As the Future Technology 1 this Inspirational hi-tech background music feature light, motivational melody, minimalist arpeggio and an elegant and crystal pure digital instruments like futuristic percussion, joyfully strings and inspirational piano. Great for high technology advertising, television commercial, web design company, promotion and pretty much themes like: app, aqua, blocks, bubbles, i-phone, life in the future, imagination, inspire, uplifting video.
PURCHASE INCLUDES 5 VERSIONS, ALL IN MP3 / WAV
• Future Technology 2 – 2:33
• Alt version 2 (without a whistle at the end + a few changes) – 2:33
• 60-sec peaceful version – 1:02
• 30-sec version – 0:27
• Looped (not included in the preview) – 2:28
Highly Recommended Items
High Tech
Smooth Corporate
Quiet & Easy
Uplifting Indie Pop-Rock
Future Technology
Inspiring Technology
Positive Corporate
Hitech Logo Pack
My Bests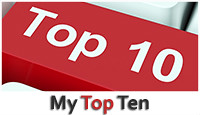 Videohive Authors
You are more than welcome to use this preview for your videohive projects. Please post the link in your item description and drop me a line!