This cinematic epic trailer has a gradual introduction rolling into a big, powerful rise and Insanely intense growth, which ends by triumphant climax with breathtaking orchestra. Featuring epic choir, electric guitars, epic energy strings, big sounds synths and large drums.
Sounds close to Hanz Zimmer, Two Steps From Hell.
Suitable for YouTube intro, cinematic trailer, drone footage, slow motion, cinematography, teaser, opener, end, final, gameplay video, game trailer, documentary, sports promo, motivational presentation, & projects needing epic heroic music.
PURCHASE INCLUDES 5 VERSIONS ALL IN MP3 / WAV
• Main Variation – 2:27
• 127 Seconds Variation – 1:59
• 65 Seconds Variation – 1:05
• 30 Seconds Logo Variation – 0:30
• 10 Seconds Variation – 0:11
Most Epic Trailers:
• Epic Emotional Trailer
• Epic Dramatic Trailer
• Modern Classic
• Sad Inspiring Trailer
• Dramatic
• Epic Trailer
• Epic Increase
• Great Drama
• Heroic Blockbaster Trailer
• Epic Buildup
• The Epic
• Blockbuster Movie Trailer
• Dramatic Hybrid Trailer
• Impulse
• Triumphant Opener Intro
• Kindly Patriotic Cinematic Action
• Epic Inspiring
• Maximum Stress Trailer
• Cinematic Epic Trailer intro
Highly Recommended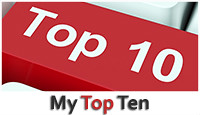 VIDEOHIVE AUTHORS
You always welcome to use any of my previews for your videos. If you need a customize, just contact me and I'll make it quickly!
.