Experience the gift of life!
Welcome, I appreciate that you are here visiting my profile.
My name is Michael, I am a brave and enthusiastic person and I like pizza a lot, especially with extra ham!
My journey with music until now is very exceptional and unique. I have had the marvelous opportunity to meet and collaborate with some of the most successful and influential composers here in my country, Romania. I am very thrilled for this fact.
I consider myself very blessed for many things, especially for the fact that I have had the fortunate opportunity to play the personal piano of George Enescu, he is considered the most important romanian musician of all time.
What can I say, I am very lucky.
I am constantly growing in all areas of my life and I am confident I will bring amazing music and art into this wonderful big world.
I know that it is important to you to have amazing quality content for your projects that's why I always choose to upload my best tracks.
I am committed to bring you amazing music, feel free to browse my portofolio, I am sure you will find something that suits your project!
With all my heart, I wish you a spectacular journey in life! Remember, all things are possible, you just have to believe.
Michael from Europe, Romania, with love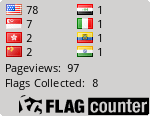 Public Collections
View All Collections