Professional Music Production

My Best Seller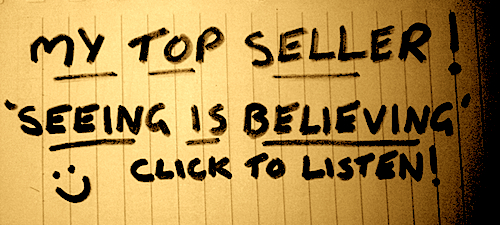 Who Is Sweet Wave Audio?
My name is James Grant and I am a songwriter, musician and producer going under the banner of SWEET WAVE AUDIO. I compose music in a wide range of styles but specialise in upbeat pop rock tracks laced with guitar hooks and strong drum patterns, many of which can be heard HERE. I aim to have new files uploaded every week so keep visiting. Dont forget to check out my Un-exclusive profile.
YouTube Users: To quickly clear any potential 'Third Party Content' claims using my music, please visit this page. using your video links, copy/paste in the contents of your License Certificate and state that you 'have licensed music by James Grant / Sweet Wave Audio'. Claims are cleared within 24 to 96 hours.
Feel free to email links to james@sweetwaveaudio.co.uk as I'm always keen to see how my tracks are used.

Im always keen to collaborate with Videohive authors so feel free to use the tracks in my portfolio to give your project a musical lift. Please include a link to my track and email your project link to james@sweetwaveaudio.co.uk so I can include it on my profile page.
Hire Me
If you would like to hire me on a freelance basis to provide custom audio for your creative project, I can normally have a track finished within 1-4 days. Visit sweetwaveaudio.co.uk for more details
Projects Using My Work
My Links
Public Collections
View All Collections