High Quality Royalty Free Music For Your Great Media Projects Here
Follow and listen us on streaming services (click buttons below)



It's great to see You here!


Here You can find Exclusive High Quality Stock Audio & Royalty Free Cinematic, Epic, Corporate, Electronic, EDM and Ambient Music for Your amazing media projects, such as: nature film, documentary movie, podcast, review, promotional video, Vimeo and YouTube video, video game, home video, hi-tech video, business and corporate presentation, news and for many others.

You can find here Royalty Free Music for slideshows, time-lapses, love stories, romantic and sentimental movies, commercials, for advertising and marketing videos, hollidays, party, motivational and inspirational videos, trailers, web marketing, music for background, music for TV / radio shows and for many others commercial or non-commercial media projects.
Information For Buyers
Thank You for purchasing!
-
If You have any question
for/about me or my music, just e-mail me through the profile's contact form. I am always willing to work with you.
-
If the musical track needs to be modified
(to make longer, shorter, to accelerate or be slow, replace the tool and so on), also write to me, and we will discuss this question!
-
After purchase
I ask You to come into the "Downloads" and to vote for my musical track having noted it 5 stars
Great Thanks!
Who is Stereo Nuts?
My name is
Alexander
and I working in my own studio for over 12 years. 6 years ago I began create music for media projects. All music, which You find in
my portfolio (click here)
are made with big love and contain part of my soul. Also all items are made with high professionality and this portfolio contain only high-quality music.
I hope You will find here music, that You need.
I wish You success and increase for Your business!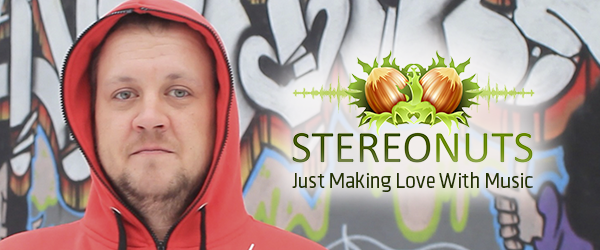 I love to see what have You done with my music. When it possible – send me link with Your work where You using my music and
always feel free to contact if You have any problems with audio files or if You need customized tracks, sounds…
STAY TUNED! CONSTANTLY UPDATES!





To VideoHive authors!
Feel free to download the watermarked preview file. Please include a link to my music in Your item description. Send me a message letting me know, that You're using it, to link and feature Your item as well. Thanks and have a good day, hope You enjoy the music.
VideoHive projects where my music was used
Some of our recent clients:














Royalty Free Music, Stock Music, Background Music, Epic Music, Cinematic Music, Epic Dubstep, Trailer Music, Sport Music, Electronic Dance Music, EDM Music, Music for Films, Music for Ads, Music for Video, Music for Youtube
Public Collections
View All Collections