Music and Film should be used to create moods that heavily influence an audience.
I currently work all over the place but am focusing on working on my creative material at the moment. I work as a screenwriter and producer in Los Angeles, CA as well as attend college studying Film and Business. In my spare time I love to watch movies, write screenplays, and mess around with all of my Camera equipment and love playing with my Piano and all my keyboards.
In addition to writing screenplays and producing film and television entities I also work as a freelance composer for many small and independent productions ranging from student projects to in development television and web shows.
I also spent time working with several Hip Hop and R&B Producers in the Los Angeles area in the last year and do create Music for entities other than Film. If you wish to inquire about some of the work I have done and can do for you, contact me via my e-mail address which is listed below. Due to the legality of the work I have done I cannot publish it publicly online, therefore if you wish to hear some of my other work please contact me in private.
If you would like to contact me before the site is live or just to talk to me feel free to send me an e-mail.
- Jonathan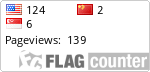 Public Collections
View All Collections