Josh is a musician of 15 years
I am a musician/composer/performer with over 15 years of experience. As a guitarist by trade, I try to add a unique edge to my pieces.  If there is a custom request or simply a change to a track to fit your needs, don't hesitate to ask!
I also love to see what people have used my tracks for so feel free to message me or leave a note in the comments.
Thanks for visiting my page!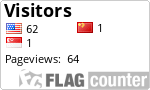 Public Collections
View All Collections