Welcome! We're inno audio,
a music production studio working for film, tv, commercials and games specialising in modern sounds.
We're always looking for the newest and freshest up-to-date sounds for our songs, underscores and idents. Based in The Netherlands, a country which leads the way in electronic music, we're able to offer the same club-standard punch and loudness as big commercial EDM tracks.
We also do our own mastering on every track we send out, a crucial step often forgotten. In this step we make sure the track has a professional sound and is loud. A song might sound good in the studio, but will it also sound good on a tv-set, a car radio or on headphones? Especially for ads this is very important.
Adam S3X-H monitors are used for production and every master is double-checked on a pair of Sennheiser HD800 headphones and different types of consumer speakers for optimal results everywhere.
(Unmastered, uncompressed versions are sometimes included as well, great for when a vocal is recorded on top after which it goes through mastering.)
We hope you'll find something great for your project. If you have any questions don't hesitate to send us an email.
Follow us on SoundCloud: https://soundcloud.com/innoaudio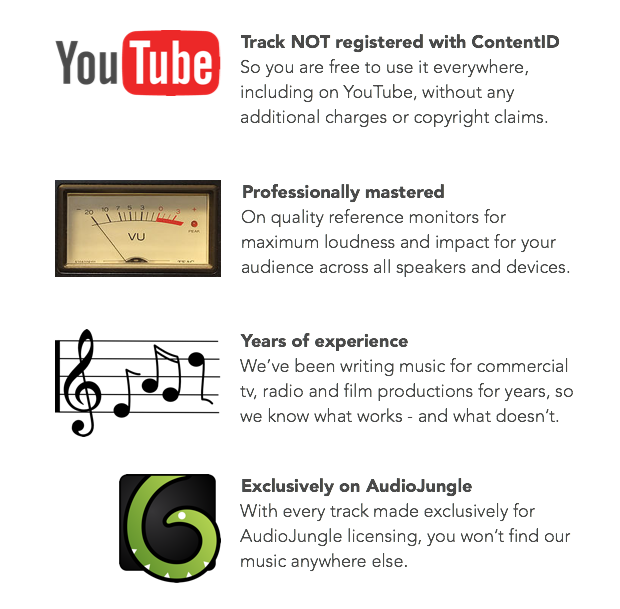 Public Collections
View All Collections