Profile
Welcome!
Thank you for listening to my music. If you've bought one of my tracks, I'd love to see what you've done with it! Feel free to contact me with e-mail or leave a comment on the track with a link to your project and I'll definitely check it out.
My Music Collections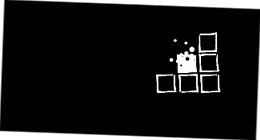 Dear customers, please RATE your purchase, it will help me to make my music for you even better!
VideoHive projects with my music:

"Endless Story" used in the graphic project – "Typography Room" by crew55design
"Ambient Piano Logo" used in the graphic project – "Logo Openers" by Visual_A


"Ocean Of Sorrow" and "Regret" used in the game – "Nightmare Land – The Dream Witness" by Hong Li

"Christmas Miracle Ident" used in the graphic project – "Water Waves Title" by Geroeva_Alena

"Ambient Piano Logo" used in the graphic project – "Particles Logo Openers" by chinmay3d


"Ambient Piano Logo" used in the graphic project – "Windflaw Ident" by Geroeva_Alena


"Ambient Piano Logo" used in the graphic project – "Logo Intro" by GrandTerr


"Ambient Piano Logo" used in the graphic project – "White Liquid Sphere/Box Logo" by Ganeshghale


"Atmospheric Romantic Ident" used in the graphic project – "Delicate Floral Background" by HelgaGraf


"Spell" used in the video


"Seacoast" used in "Sea coast piers of Belgium: Nieuwpoort-Bad" by Sublega


"Might Logo" used in "Abstract Reveal Logo" by MZY


Public Collections
View All Collections