FredlMusicProduction
NEW – VISIT MY HOMEPAGE HERE: https://tinyurl.com/yar9bdaf – NEW
(INFO ABOUT ME, SHEET MUSIC, CD COMPILATIONS)

Hi,
I'm a full time composer and pianist based in Germany. Here you will find handcrafted, and carefully performed and composed music at its best. My music is licensed daily, for projects all around the globe. Recent credits include INTEL, Doritos, Sony, Canon, NBC Sports, MLB, National Geographic, Collegehumour and many more! If you search for a certain music genre just take a look to the collections I've posted below. Also check out my music packs, which feature the best tracks of mine, at a very discounted rate: click HERE for discounted packs!
Licensing music at audiojungle is super-easy, allthough you should take care that you got the right license for your production type. Also, as for the very low prices I'm selling my music at, it would be cool if you could credit me within your productions (best with my audiojungle pseudonym "FredlMusicProduction" or by putting my real name) in the video credits or description. Of course this isn't a must, but I would appreciate it a lot, simply as proper credits help me profoundly to keep my work portfolio and my fan-base growing, which on the other hand gives me even more power and motivation to write more fantastic tracks for audiojungle! I even use to copy and release some of your beautiful projects with my music in on facebook, youtube etc. – giving your product even more exposition. A classical win-win situation for both of us.
Make sure to subscribe if you enjoy my music, since I'm always trying to update new tracks consistently. By the way; I'd love to see and hear how you've used my music in your projects, feel free to send me links etc. =)
Videohive authors: you are more than welcome to use any of my tracks in your videohive projects! Would be great if you put a link to my music in the item description, if you shoot me a message I would then add a link to your videohive project as well.
My works in action:
...and here are the corresponding music tracks:
Want originally composed music for your project for a fair price? (full custom scores, jingles etc.)
Looking for changes in already existing music tracks?
Looking for license(s) for a cheaper price, or a customized, special/bigger music package – perfectly fitting to your projects needs? (of course you'd get a proper, signed licensation-contract)
Write to FredlMusic(at)yahoo.de
Edit from 8th of January, 2017: I finally reached the 1000 sale mark. Thanks buyers for your amazing support through the years, you make me happy!!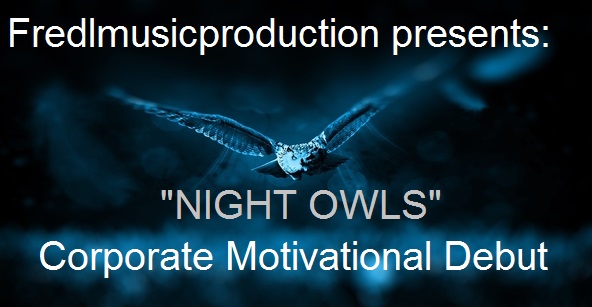 Public Collections
View All Collections