Royalty Free Music from Fish Sound is perfect solution for your projects!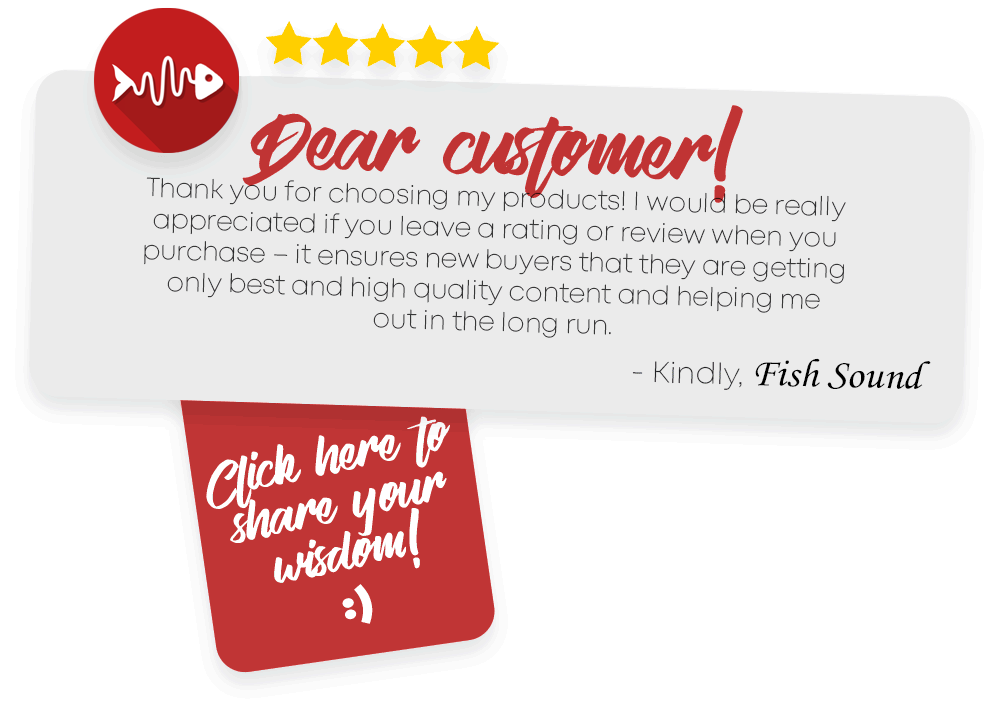 To my Customers
Thank you for choosing Fish Sound for your projects!
▪ All of our music are royalty free, no any additional PRO or broadcasting fees needed. We are not registered at any ad claiming service like AdRev so you won't have any legal problems when using our music!
▪ Feel free to send a link to your project. We would like to help make your project successful.
▪ Please rate the tracks you purchase!
For VideoHive Authors
Feel free to download and use watermarked preview files. Please include a link to our music in Your item description. And it will be great if you send a link. Thanks!
Need Support?
▪ If you need an alternative (longer or shorter) version of any track, just let us know.
▪ If you need more music…
We created a lot of music for theatrical performances, documentary, music albums in different styles for music performers…
You can contact us for any questions directly via mail –
fish.sound.pro@gmail.com
We value the work and time of every customer!
Therefore, Fish Sound is Quality, Flexibility, Dependability and Speed!
Best regards, Fish Sound