Welcome to my Audiojungle Profile!
Hi!
I am a professional musician, composer, arranger and producer and now exclusive author.
Emotisong… what is that?, it is a new and funny word that implies a varied repertoire specially designed to move feelings and emotions and connect with the idea you have in mind.
In my emotisongs you'll find quality, originality, imagination, innovation and motivation and also influences, textures, colors, subtlety, and that imperfection that helps to remain us human.
Dear Buyers!!! Thank you for selecting Emotisongs. Feel free to send a link to your project and I will promote it in all the social nets and services I am registered. valentinmoya1975@gmail.com
Please, don't forget to rate an ítem after purchasing it.
Thanks for visiting, for reading and for listening.
For questions, comments, suggestions, etc. please send me a message through the text box below.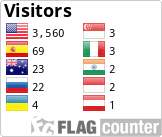 Public Collections
View All Collections