Best of Music For Videos, Presentations, Films and Media
Here you can licensing and download instrumental royalty-free background music for videos, presentations, films, documentaries, podcasts, for TV and radio shows, advertising and marketing videos, corporate videos, business videos, games, websites, social networks, applications, YouTube or Vimeo videos, for commercial projects and more.
Dear buyer!
Thank you for choosing my music tracks for your projects!
If you bought my music tracks, I want to ask you to take a few minutes to write a review for this tracks that you bought, this is really important for me. Thank you in advance!
Stay tuned, because we're releasing new songs every month and we do not intend to stop creating!
Want to save 75% of your money?
Every month I make
75% discounts
on certain music tracks and music packages, do not miss them!
Select Music Tracks For Your Creative Projects and Videos:























Want to save 50% of your money?
By buying this
music packs
, you will save 50% of their funds, compared with the separate purchase of these lovely tracks.
Check out more music packs here
About Me:
Hi, my name is
Aleksandr (AShamaluevMusic)
, I am from Ukraine. I write instrumental background music different genres for videos, films, documentaries, presentations, corporate videos, business videos, advertising and marketing videos, podcasts, for YouTube videos, Vimeo videos, websites, social networks, for commercial projects and more.
Using my music on YouTube
After you receive a copyright notice on YouTube, and want to remove the claims from your video, follow these steps: Once your video is online please visit
THIS PAGE
and enter your video URL, license certificate and state that you have licensed the music from 'My Inspiration / AShamaluevMusic'. Your video will then be cleared of any claims (usually within a few hours) and you can set up your own monetization.
Alternatively, you can email me your URL link directly from this page and I'll take care of it for you.
If you have any questions or suggestions, you can email me ashamaluev@gmail.com
For all VideoHive authors!
You may use any of my preview tracks for your projects provided you give my music track a link in your description (like "featuring the music track 'My Inspiration' by AShamaluev"). Also, please send me an email to let me know about your item so that I can include links to your item in my profile and item descriptions to help promote your project. Thanks! ~ AShamaluevMusic.
Reviews From My Clients:







Follow me on:





My friends on AudioJungle and VideoHive:


























Related marketplace items using my tracks (VideoHive Projects):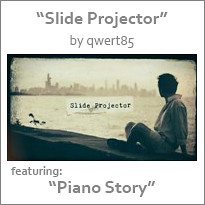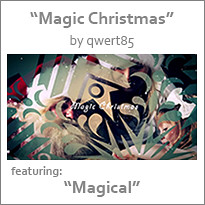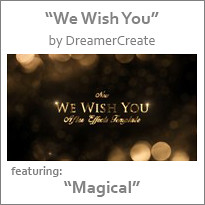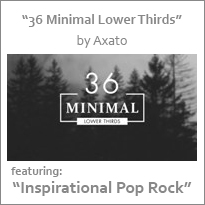 How many visited my profile:

Music by AShamaluevMusic:
Royalty Free Music, Background Music, Instrumental Music, Production Music, Stock Music, Commercial Music, Cinematic Music, Music For Films, Music For Documentaries, Music For Advertising, Music For Presentations, Music For Videos, Music For YouTube, Music For Vimeo, Music For Instagram, Music For Social Media, Music For Websites.
Public Collections
View All Collections