Welcome!
Fast Music Search 
Best and Favourite   //   New Music   //   Music-Kits   //   Logos
Popular Collections
Cinematic and Trailers   //  Rock  //  Sport and Action  //   Corporate and Ambient
Filter by Style
Cinematic and Epic   //   Trailers   //   Hybrid   //   Corporate
Rock   //   Indie and Light Rock   //   Hard Rock and Metal   //   Funk 
Ambient   //   Abstract   //   Chillout   //   Piano Music
Future Bass   //   Dance and EDM   //   Pop and Indie Pop 
Electro   //   House   //   Dubstep   //   Breaks   //   Trap   //   Drum and Bass
Soundscapes   //   Percussion   //   Trance   //   Ethnic Music
Filter by Mood
Uplifting and Inspiring   //   Motivational   //   Upbeat
Business   //   Technology and Science   //  Background
Atmospheric   //   Calm
Sports   //   Aggressive   //   Racing and Speed   //   Workout and Fitness   //   Extreme
Party and Club   //   Powerful   //   Serrious and Intense
Happy and Funny   //   Summer   //   Indie   //   African and Safari
Fashion and Glamour   //   Sexy   //   Stylish   //   Beauty
Slow Motion   //   Sentimental   //   Memory 
Landscape and Timelapse   //   Documentary   //   Family and Friends
Videohive projects with my music: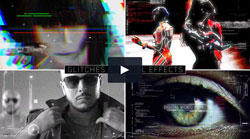 For Buyers
Any questions and suggestions you can write me an email through the contact profile.
If you need any changes to purchased music write me an email, I will try to help you.
After purchase! Do not forget to put a rating to this track. It'll take you less than a minute, but for me it is an realy important aid in the promotion of this music. Please go in your Download and put Rating 5 stars if your like this track.
For VideoHive authors!
Feel free to download the watermarked preview file, Please include a link to my music in Your item description. Send me a message letting me know You're using it, to link. Best Regards!!!
Public Collections
View All Collections